månadsarkiv: februari 2015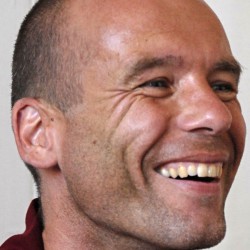 Helgkurs 1 av 3 med Stephan Pende Wormland 20-22 februari 2015
Kursen ges på engelska och vänder sig till såväl nybörjare som erfarna utövare av buddhism. Du kan nu anmäla dig till den 1:a av 3 kommande helgkurser i föreningens 3 terminer långs studieprogram Vt 2015 – Vt 2016. Förutom helgkurserna innehåller kurspaketet 2 sommar retreater (2015 och 2016), gruppträffar på föreningen en gång i månaden samt möjlighet till distans gruppträffar med Stephan Pende via Internet. Man kan delta i hela eller delar av programmet efter eget önskemål. Mer information om hela kursprogrammet, kurslitteratur samt Stephan Pende Wormland hittar du här:
http://tibetanskbuddhism.se/lamrim-studieprogram/
"As I often tell people, the analytical meditations on the points of the Lamrim will transform our minds and enable us to become more compassionate and wise. I encourage people to do these meditations as part of their daily practice." – Dalai Lama
Om Lamrim:
"The lam-rim, or "graduated path," is a presentation of Shakyamuni Buddha's teachings in a form suitable for the step-by-step training of a student.
Lama Tsongkhapa (1357–1419) is the founder of the Gelugpa school of Tibetan Buddhism. Je Tsongkhapa's Lam-Rim Chen-mo or The Great Treatise on the Stages of the Path is one of the most renowned Tibetan Buddhist classics. The work falls into the Lam-Rim genre which stemmed from the Kadampa school of Tibetan Buddhism. Its main structure is based on the division of three levels of spiritual beings, which Atisha puts forth in The Lamp for the Path, and the three principles of the path.
"We are most unbelievably fortunate to have this opportunity to learn lam-rim. The Lam-rim, the steps of the path to enlightenment came from the Lamp on the Path to Enlightenment. The Lam-rim came after Lama Atisha wrote this text. So, we are unbelievably fortunate. Before this, because the Buddhadharma is so extensive, there were many difficulties in Tibet. People didn't know how to practice, how to put together the three vehicle teachings, and so there was a lot of confusion. Therefore, we are unbelievably fortunate because this subject of the Lam-rim contains the 84,000 teachings of Buddha, which are very vast. All of them are rooted in this, so we are unbelievably fortunate."
From History and Oral Transmission of Lamp on the Path to Enlightenment by Lama Zopa Rinpoche http://fpmt.org/wp-content/uploads/projects/olc/pdf/LOP%20Hstry&Oraltrnsmssn08LZRkm09.pdf
The Lam-Rim Chen-mo is also written as a comprehensive manual of Buddhist practice. It deals with many details on how to conduct meditation and spiritual practice in routine activities; and it also shows how to use scriptural sources as practical instructions."
Text från: http://fpmt.org/education/teachings/texts/lam-rim/
Fredagen 20 feb, 18.30 – 20.30
Lördagen 21 feb, 10.00 – 17.00
Söndagen 22 feb, 10.00 – 17.00
Avgift: Hela helgen kostar 600 kr för medlemmar (700 kr för icke-medlemmar). Vill man bli medlem kostar det 250:- (betalas separat till föreningen Plusgiro 831 87 20-3.
Endast föredrag på fredag: 50:- (föranmälan behövs ej)
Frågor och anmälan görs till helen.persson@tibetanskbuddhism.se eller 073-6135027. OBS! Frågor via email eller tfn kan inte besvaras under perioden 2014-12-01–2015-01-01).