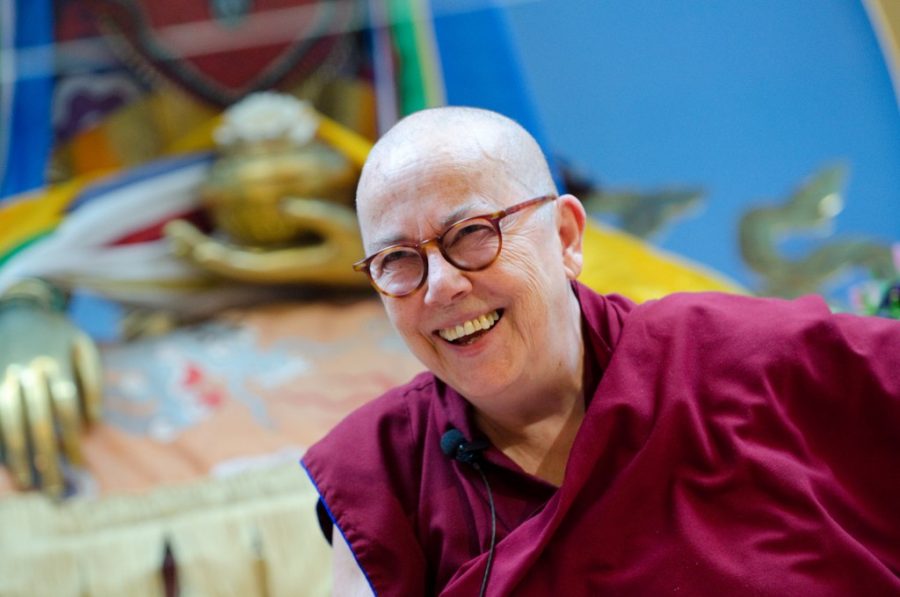 Mind, or consciousness, is at the very heart of Buddhist practice. And knowing and transforming it – the whole spectrum of our thoughts, feelings, and emotions – is work we all need to do.
We all want to be fulfilled, content, joyful. But why is it that no matter how hard we try, we are so often thwarted in our efforts? According to Buddhism it is because we don't give enough power to our own mind and our own experiences; we don't deeply understand the inner causes of our experiences.
Although it appears true that the world is the source of our happiness and pain, this is an illusion. We are, in fact, the creators of our own reality, and we need to taste our capacity to experience this.
In this weekend course, we will explore in depth the workings of the human mind, how to become vividly aware of our emotions and feelings, and how to gradually develop the astonishing potential within each one of us, for our own sake and the sake of others.
Friday 20 January, 18.30 – 20.30
Saturday 21 January, 10.00 – 17.00
Sunday 22 January, 10.00 – 17.00
Course fee: 650 kr members (750 kr non-members)
Register by mail to katja@tibetanskbuddhism.se or SMS to: 0727 – 053 010 Fee should be paid at least one week in advance to the PG of the Association 831 87 20-3 For more information, please email to katja@tibetanskbuddhism.se
The course will be taught in English.
About Venerable Robina Courtin
In November 1977, Ven Robina Courtin travelled to Kathmandu, Nepal, to study at Kopan Monastery, where she was ordained as a Buddhist nun in the Gelugpa tradition of Tibetan Buddhism and is a student of the FPMT's Lama Zopa Rinpoche and Lama Yeshe.
Over the years, she has served as editorial director of Wisdom Publications, editor of Mandala Magazine of FPMT, executive director of Liberation Prison Project, and as a touring teacher of Buddhism. Her life and work with prisoners have been featured in the documentary films Chasing Buddha and Key to Freedom. More about Venerable Robina: http://www.robinacourtin.com/