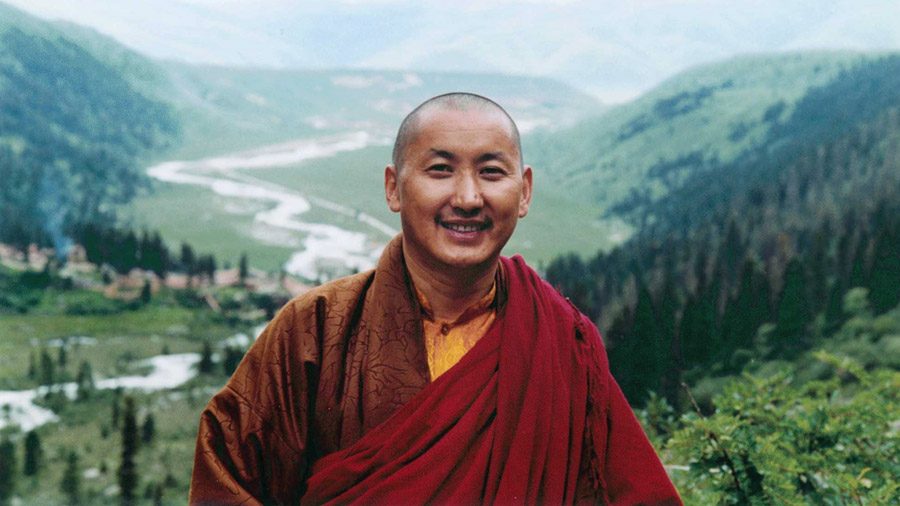 THE SUBJECT OF TEACHINGS: THE TWO TRUTHS EXPLAINED
DATE AND TIME
THURSDAY 11 October, 16.00 – 18.00 AND 18.30 – 20.00
FRIDAY 12 October, 15.00 – 17.00 AND 18.00 – 20.00
REGISTRATION
To register, please email to: katja@tibetanskbuddhism.se
or SMS to: 0727 – 053 010.
Course fee:
700 SEK (800 SEK non-member) for both days. Thursday only: 400 SEK (450 SEK non-members). Friday only: 400 SEK (450 SEK non-members)
You can send the amount to PG 831 87 20-3 or SWISH to 123 018 21 21. Please indicate your name and the purpose of payment: "Course with Patrul Rinpoche"
The teachings will be given in English at Föreningen för Tibetansk Buddhism i Göteborg at Linnégatan 21 B.
THE TWO TRUTHS EXPLAINED
The main focus of Buddhist philosophy is the nature of reality – to accurately understand how the world exists. Two aspects to understand is how things really exist – the ultimate truth and how we perceive they exist – conventional, or relative truth.
Understanding the nature of reality is important. Compassion (relative truth) must be supported by a right view of reality (ultimate truth) – or it will be flawed. One can be full of compassion, but very short on wisdom – so despite good intentions, one can harm more than help.
We need love, compassion, altruism, and all the positive aspects of our emotional life (relative truth), but we need wisdom (ultimate truth) as well.
ABOUT DZOGCHEN RANYAK PATRUL RINPOCHE
Dzogchen Ranyak Patrul Rinpoche was born in Kham province in Eastern Tibet and has been recognised as a reincarnation of the renowned Dzogchen Master, Dza Patrul Rinpoche by HH Dalai Lama, HH Mindrolling Rinpoche and Dzogchen Rinpoche, among others. Patrul Rinpoche studied at the Dzogchen Shri Singha University, where he graduated with the title Khenpo, equivalent to the PhD in Buddhist Studies in Nyingma school. For more information: http://zpi.patrulrinpoche.net.
We have been fortunate to receive teachings from Patrul Rinpoche for many years since 2001 and we are happy to announce, that Rinpoche is visiting us again this year, despite increasingly full schedule with teachings worldwide. Rinpoche is a contemporary Lama with more than 20 years extensive experience of living in the West and teaching Dharma to Westerners. He is humorous, gentle and humble and he transmits Buddha's profound wisdom in an accessible way to the contemporary Westerners. Rinpoche speaks excellent English.
Warmly welcome!