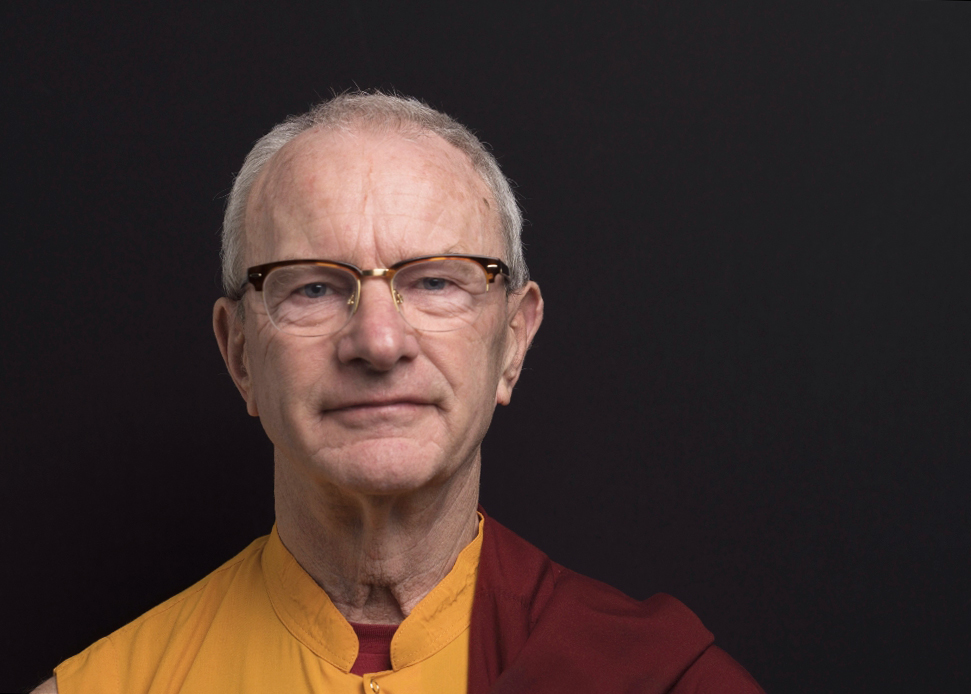 Web course with Ven. Sungrab Woeser
All beings, phenomena, situations, thoughts and feelings are in constant change.
Buddha's wisdom explained that there is a constant flow of arising, abiding and disappearing. All depending on karma, causes and conditions. Buddha in his compassion also taught us where to find certainty and meaning in this relative existence.
In this course we will learn about the relative state of existence and also practice various meditations related to impermanence and death.
We will talk about the moment of death, the signs of death, how to make dying meaningful and peaceful. Not for ourselves alone, but also in the presence of others in their dying process.
And we will learn more about the final merging of the ultimate and the relative mind at the moment of death, and also of the path of liberation in the bardo state.
This topic will also be deepened in the course by meditation practice.
The 'Tibetan Book of Living and Dying' by Sogyal Rinpoche, will be used as a guidebook during the course.
About Venerable Sungrab Woeser
Sungrab Woeser is a buddhist Sakya monk in the Netherlands. He has been a
buddhist since 1993, before being ordained as a monk in Tibetan Buddhism in 2009. His root teachers are HH Dalai Lama, HH Sakya Trizin and sons, and Khenpo Sherab Gyaltsen Amipa. He accomplished retreats on metta, samatha and tantra. Venerable Sungrab studied buddhist philosophy for several years at the International Buddhist Academy in Kathmandu, Nepal. Currently he is leading an 'open monastery' in a northern region of the Netherlands.
Other supportive texts:
• The Four Noble Truths
• Parting from the Four Attachments, a short teaching spoken by Manjushri to the Sakya Sachen Kunga Nyingpo
• Tibetan Book of the Dead (BardoThödol)
Date: (Mondays)
October 11, 18, 25
November 1, 15, 22, 29
December 6
(no class nov 8)
Time: 20.00 – 21.30 CET (Stockholm, Paris, Berlin..)
Cost: 750 SEK for members and 850 SEK for non members
Payment from Sweden:
Plusgiro: 831 87 20-3
Swish: 123 018 21 21
Payment from abroad:
We send you an invoice from Paypal, after registration.
Video recordings are included.
Place: Zoom
Registration: asa@tibetanskbuddhism.se