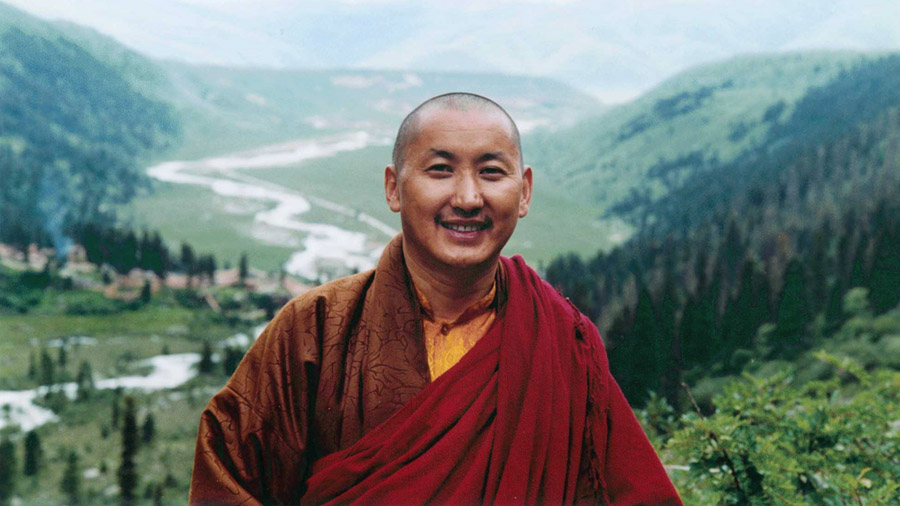 Dzogchen Ranyak Patrul Rinpoche
30 september – 2 oktober 2016
Introduction to Dzogchen and Longchen Nyingtig
Padmasambhava's teachings on Six Bardos
Friday 30 September kl. 18.30 – 21.00
Saturday 1 October kl. 10.00 – 17.00
Sunday 2 October kl. 10.00 – 17.00
Course fee: 850 SEK (950 SEK non-member) for the entire weekend. Friday evening 150 SEK.
To register, please email to: katja@tibetanskbuddhism.se  or SMS to: 0727 – 053 010 and pay the fee to Föreningen för Tibetansk Buddhism i Göteborgs Plusgiro 831 87 20-3
The teachings will be given in English at Föreningen för Tibetansk Buddhism I Göteborg at Linnégatan 21 B. The course is suitable for beginners, as well as long time practitioners.
Course description:
Introduction to Dzogchen and Longchen Nyingtik
On Friday evening, Patrul Rinpoche will give some basic outlines and explanations about Dzogchen and Longchen Nyingtig lineage, which he is a lineage holder of.
Padmasambhava's teachings on Six Bardos
Bardo (Tib. བར་དོ་, Wyl. bar do; Skt. antarābhava) — commonly used to denote the intermediate state between death and rebirth, but in reality Bardos are occurring continuously, throughout both life and death, and are junctures at which the possibility of liberation, or enlightenment, is heightened.
According to Tibetan tradition, the Liberation Through Hearing During the Intermediate State was composed in the 8th century by Padmasambhava, written down by his primary student, Yeshe Tsogyal, buried in the Gampo hills in central Tibet and subsequently discovered by a Tibetan terton, Karma Lingpa, in the 14th century
Patrul Rinpoche will give these rare teachings on Bardo, through which a practitioner can turn each phase of life into a chance to experience an uncontrived and natural liberation. In life and in death, in meditation and in sleep, every transitional stage of consciousness, or Bardo, provides an opportunity to overcome limitations, frustrations, and fears.
About Patrul Rinpoche:
Dzogchen Ranyak Patrul Rinpoche was born in Kham province in Eastern Tibet and has been recognised as a reincarnation of the renown Dzogchen Master, Dza Patrul Rinpoche by HH Dalai Lama, HH Mindrolling Rinpoche and Dzogchen Rinpoche, among others. Patrul Rinpoche studied at the Dzogchen Shri Singha University, where he graduated with the title Khenpo, equivalent to the PhD in Buddhist Studies in Nyingma school. For more information: http://zpi.patrulrinpoche.net/
We have been fortunate to receive teachings from Patrul Rinpoche for many years since 2001 and we are happy to announce, that Rinpoche is visiting us again this year, despite increasingly full schedule with teachings worldwide. Rinpoche is a contemporary Lama with 20 years extensive experience of living in the West and teaching Dharma to Westerners. He is humorous, gentle and humble and he transmits Buddha's profound wisdom in an accessible way to the contemporary Westerners. Rinpoche speaks excellent English.