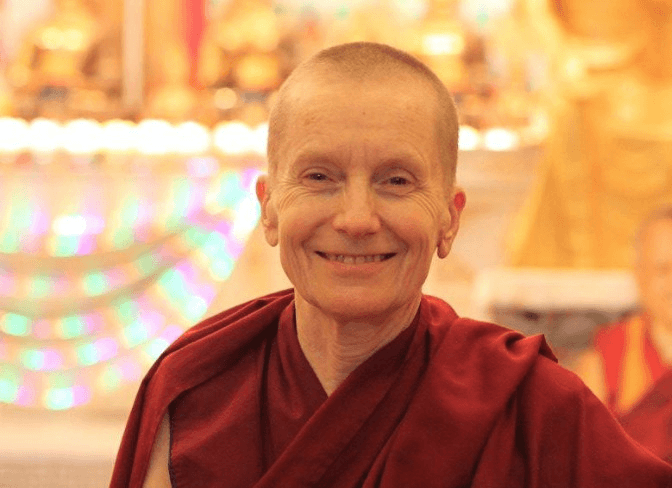 In a world seemingly moving at hyperspeed, it can be daunting to simply slow down — or stop — even briefly to try to make sense of things. Meditation has been proven to help. But exactly what is meditation? Why practice it? Which techniques are best? This course will handle these and many more questions for anyone who wants to begin — or is struggling to maintain — a meditation practice. Sangye Khadro is a Western Buddhist nun with solid experience in both the practice and teaching of meditation. She will give a wealth of practical advice on a variety of authentic techniques, from what to do with the mind, to how to sit, to visualizations and other traditional practices, with her warm and encouraging approach.
Friday 3 March, 18.30 – 20.30
Saturday 4 March, 10.00 – 17.00
Sunday 5 March, 10.00 – 17.00
Course fee: 650 kr members (750 kr non-members)
Register by mail to lars@tibetanskbuddhism.se
Fee should be paid at least one week in advance to the PG of the Association 831 87 20-3
For more information, please email to lars@tibetanskbuddhism.se
The course will be taught in English.
About Venerable Sangye Khadro
Originally from California, Ven. Sangye Khadro (Kathleen McDonald) began studying Buddhism with Tibetan lamas in Dharamsala, India, in 1973. She became a nun in Nepal the following year, and received full (bhikshuni) ordination in 1988. At the request of her teachers, she began teaching in 1980, and since then has been teaching Buddhism and meditation in various countries around the world, occasionally taking time off for personal retreats. She has been teaching at many places around the world, including one year (2015) in Israel as part of the faculty of the Human Spirit Program. (Bridging Buddhism and Psykoanalysis in Israel)
She served as resident teacher in Buddha House, Australia, for two years and in Amitabha Buddhist Centre in Singapore for eleven years. She is a graduate of the Masters Program in Buddhist Studies in Sutra and Tantra, which she followed at Lama Tsong Khapa Institute in Italy from 2008-2015.
Ven. Khadro is the author of the bestselling book How To Meditate and she is currently a resident teacher of the Center for Wisdom and Compassion in Copenhagen, Denmark since February 2016.