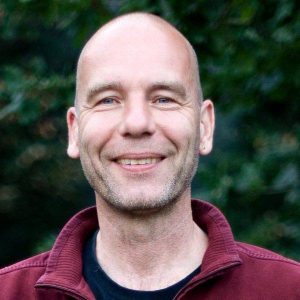 Welcome to our summer retreat with Stephan Pende Wormland. It will take place at Härsjönäs Lägergård 

and online. 

Participating in this retreat is a powerful way to explore and deepen your meditation practice, recharge your batteries, and meet yourself.


There will also be a daily yoga session led by Helen Persson. You don't need any experience with yoga. Everyone can participate. You will get a mp3 file from Helen with a YogaNidra practice (deep relaxation) to do whenever you want if you want to participate online. 

The schedule has plenty of breaks, which makes it possible for your own reflections, go on walks, and attend to your daily chores. There will be space for questions and discussions during the meditation sessions.
It is only possible to register for the whole retreat. We will use the Facebook room video conferencing app if you participate online. The link will be sent to you. 
The retreat is suitable for beginners who are interested in Buddhist meditation but experienced students will benefit as well. The teachings and guided practices are based on the book series "Foundation of Buddhist Thought" by His Holiness the Dalai Lama and Venerable Thubten Chodron.
We follow FHM:s recommendations and if the restrictions will proceed in the beginning of summer we will do the retreat online for everyone.
3500 sek for participation on site, and 1700 sek för online medverkan.
Pay sign up fee, 1000 sek before 30/4

 to

 our account; 

Pg 831 87 20-3 or to our swish 123 018 21 21. 

The rest should be paid before 

 31/5

. Retired, unemployed or full-time students pays 3200 kr.
Please also answer the question when you sign up – If the retreat has to go online (only), do you still want to participate? ( If you in that case already paid the full fee, the difference will be paid back)