Maria Helena Kubrusly och Ralph McFall kommer till Göteborg och föreningen i februari och ger en helgkurs/workshop baserad på Tarthang Tulkus senaste bok – Caring.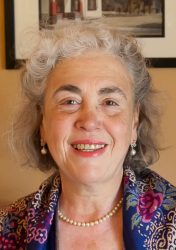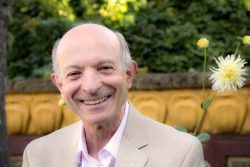 "Caring is the answer to our difficulties, not because it brings them to an end, but because it shows us the way to love and respect and teaches us how to make a meaningful journey through this life. Care expands in all directions. We can care for ourselves, we can care for others, and we can care for the world in which we find ourselves."

 
From Caring, by Tarthang Tulku
This workshop is based on the new book Caring, by Tarthang Tulku, a Tibetan Buddhist lama who has lived and worked in the West for over 50 years. In language at times simple and heartfelt and at others challenging and profound,  he shows us the deep importance of learning to care, and offers many exercises, contemplations, and practices for contacting and increasing our capacity to care.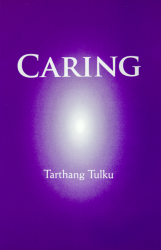 During this workshop, we will reflect, write, and discuss to examine our beliefs and ideas about caring. We will especially look at how to best care for ourselves-appreciating our embodiment, finding nourishment through our senses, beginning to see the role of the mind in our experience and how to turn it toward self-care. We will investigate the link between caring and wisdom. The workshop will also include some Kum Nye (Tibetan yoga ) exercises to relax and open the body, the senses, and the heart.
If you are "looking for something" or feel "there must be something more", Caring can provide a way to shape a life path of discovery and meaning. If you have some experience of a spiritual path, you may find valuable suggestions for keeping caring at the center of your path, which can make all your endeavors more fruitful.
The Instructors: Maria Helena Kubrusly and Ralph McFall have been students of Tarthang Tulku and full time volunteers in the Nyingma Community, for a combined 70 years. They are excited to be sharing this new, very accessible approach to spiritual development and look forward to investigating and learning more about caring with workshop participants.
Maria Helena Kubrusly: a native of Brazil, Maria Helena began studying and working for the Nyingma Community in 1987. She holds an MA in Applied Linguistics from Lancaster University, UK and rendered the Portuguese translations of two of Tarthang Tulku's books. She has taught both in America and in Brazil. For the past 20 years she has lived and worked at the Odiyan retreat center where her duties include accounting, managing the kitchen, gardening, caring for the temples and the people, and working on the Yeshe De text preservation project. 
Ralph McFall: Ralph began studying and working for the Nyingma Community in 1980. He is a past director of the Nyingma Institute, Berkeley, California and the international Nyingma Centers and has taught both in Europe and South America. He holds a number of leadership positions in the Nyingma Community. For the past twenty years Ralph has lived at the Odiyan retreat center, caring for temples, leading ceremonies, cooking and baking, and most of all, printing books for the Yeshe De text preservation project.
Fredag 22 feb: 18.30 – 21:00
Lördag 23 feb: 10.00 – 17.00
Söndag 24 feb: 10.00 – 16.00
Kostnad: 1100 sek medlem (1200 sek ej medlem)
Anmälan görs genom att avgiften betalas in till föreningens Plusgiro nr 831 87 20-3
eller Swish nr 123 018 21 21.
Skicka sedan ett mail till stig@tibetanskbuddhism.se
och berätta att du betalt och vill anmäla dig.
Det går även att komma endast fredag kväll kl 18.30-21.00
Avgift: 200 sek
Hjärtligt välkommen!